Stylist and fashion editor Deborah Brett chooses her favourite pieces from IRIS for a three-part holiday special. Get the perfect looks and hassle free packing tips in our guide to looking chic this Summer.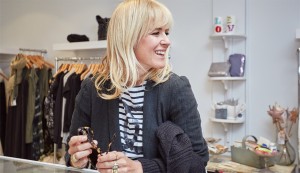 PART ONE – CITY BREAK
If I'm going on a city break, I always stick to a tight colour palette. It means you have to put more thought into the packing, but when you get there, you can go on auto-pilot because you know that everything works together. It maybe a palette of black and white, or blues, whites and denim. Take a clutch or bag that goes with everything. Keep it concise.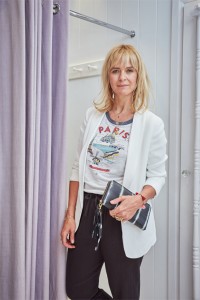 OUT AND ABOUT
I love these relaxed IRIS Drawstring pants they're like a grown up tracksuit but perfect for travelling in. Very comfortable, but also really elegant too. And this BA&SHslouchy white tuxedo is amazing – it instantly makes the look more modern. Remember to roll up the sleeves. The Paris tee is super cute – I love a logo! With the Donchoo clutch you're good to go.
EVENING OUT
This is a perfect go-to dress for a city break. Perfect for day with flats and a cross-body bag, and then dress it up for evening withespadrilles and a pair of gold hoop earrings. I like to stack my rings, and layer up my bracelets and necklaces. Both the dress and the bag are good sale buys as they are great trans-seasonal pieces they don't just work in Summer, but all year round. The dress would work equally well going in to Autumn with tights, even a polo neck underneath and knee high boots for a 70s vibe. I love the Jerome Dreyfuss tote big enough to chuck everything in, light-weight and it has a shoulder strap and handle, which very useful. It would be a great bag for work too.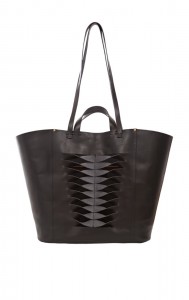 JEWELLERY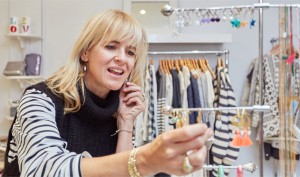 Isabel Marant makes the best Summer jewellery. Its really individual and a great price point. I collect her earrings. I love the bone feather ones. Her pieces get better with age people forget which season they're from, and they begin to look vintage. You can have more fun with your accessories on holiday think bolder and brighter to add a touch of frivolity.