Stephanie Vaille
After working for numerous brands, Stephanie Vaille launched her eponymous label. Her summer collection of dreamy chiffon prints and boho separates was inspired by travels to North Africa. Here she talks to IRIS about her work and summer holiday.
How would you describe your style?
My style is a mixture of nomad bohemian spirit, a touch of glamour and a hint of rock'n'roll .
What is your design inspiration this season?I am always inspired by my travels. This season, it was the artisanal heritage of North Africa : moucharabieh embroidery, geometrical weaving, a modern interpretation of traditional mosaics on colourful prints.
What are your favourite pieces?The Zed embroidered ivory tunic is beautiful, and I love the Satine dress – so romantic. I also love the C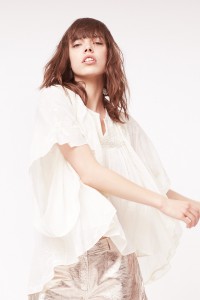 asablanca chiffon top so easy to wear.
Where are you going on holiday this Summer? This summer I'm going to Biarritz in South West France, I really love it there. The food is so good, I can surf, rest, and read my book on the beautiful beach. My favourite place for shopping is an amazing shop called Miaow, where you can find a very nice selection of womenswear. I always go to Le Bar du March, the best place for a drink and tapas. And Les Halles is the place to go in the mornings: its a huge market where you can sample typical food and drink.
Top packing tips? K Jacques sandals, one of my own kimonos and Oliver Peoples sunglasses.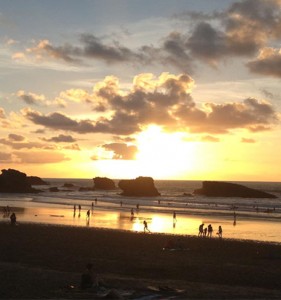 What are your favourite Iris labels? K Jacques, Isabel Marant and ACNE Describe your favourite holiday look from the Iris collection? I love the cheesecloth silver sparkle sun-dress. I'd wear it with the small leather tassel bag.
Top three fashion tips? Match your handbag to your shoes Wear long maxi dresses during summer with sandals Accessories always give a great silhouette – a glam touch'.