Lifestyle and fashion blog Little Spree comes to IRIS
We are delighted to be joining with fashion and lifestyle blog, LITTLE SPREE for a special event at our Chiswick store.
Come along for an afternoon of Summer wardrobe inspiration, friendly chat, an exclusive discount, and a glass (or two) of prosecco, plus cupcakes and entertainment for the little ones. Founder and Editor of Little Spree, Sarah Clark will be on hand for any styling tips and advice. Sarah has also invited EDIT58, one of her favourite interiors brands to join her on the day.
Put Saturday 6th May 2-6pm in your diary, with the full details of the day to follow.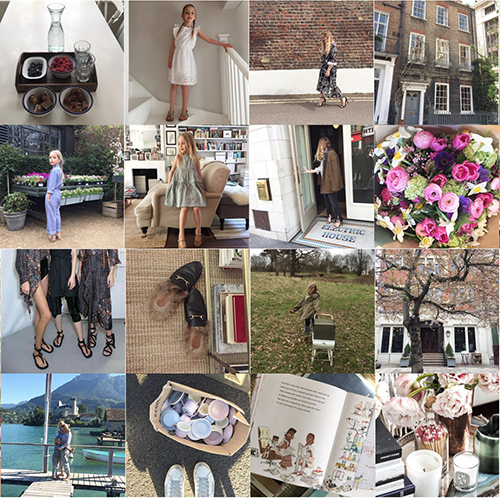 LITTLE SPREE started in 2011 as an essential resource for busy, fashion conscious mums: an insiders guide to dressing your kids in a beautiful and stylish way, without maxing out your credit card. Mixing high street finds with the occasional spurge for a cool, stylish and accessible edit of the best things out there for your babies, toddlers and kids. Mama Spree was added in 2013 (same concept, but this time for all the stylish mamas who were already hooked on the Little Spree posts for their children), Born from constant requests from stylish followers who also wanted to dress in a cool, but practical way that definitely avoided anything mumsy, Mama Spree is the same affordable style, but this time, just for Mums!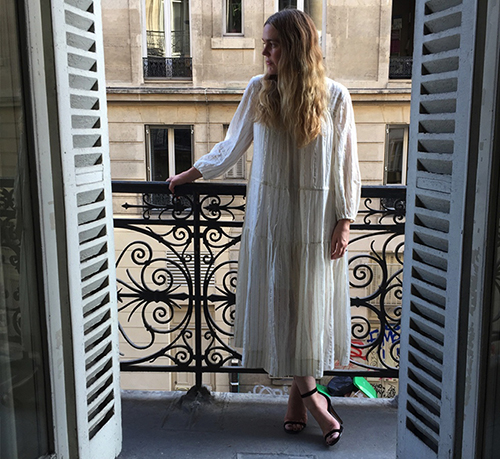 First and foremost a Fashion Editor – having worked in fashion for over fifteen years, at magazines including Marie Claire, Glamour, Red, and most recently as Fashion Editor at Large at The Sunday Telegraphs Stella magazine, Sarah is also a freelance stylist and art director, who juggles the blog around work and family life. "With My background its safe to say that I love clothes, but when I had the twins (Tabitha and Marlow, collectively known as Tabarlow) in 2010, everything shifted and my focus quickly became all about them and how to dress them in a stylish way on a limited budget. I became obsessed with finding the perfect pair of first shoes, Winter coat, cashmere cardigan (not one, but two of everything) that wouldnt break the bank, but were still gorgeous. I quickly realised that it could be done, it was just a case of re-tuning my well-trained eye to gorgeous things, just in much smaller sizes; and looking in places that Id never even considered before. I started sharing my finds with my friends with children, and they all urged me to start my own blog; to share them with a wider audience. So Little Spree was born. I only feature things on the site that I genuinely love and really think are worth buying (without exception), and usually that means, someone in my family is already wearing it. And trust me I am very picky!! Im just as picky about the toys, books, gifts and nursery/bedroom ideas that I feature too".
"If you're not familiar with IRIS, it's a gorgeous little boutique (such a rarity these days with all the online giants and high street stores), stocking a cleverly curated edit of the most gorgeous, but ultimately wearable brands. If you're looking for head-to-toe runway looks, this is not the place for you. If you're looking for a one-stop shop of cool, but low-key pieces (many with that slightly pretty, folky vibe I always gravitate to) that you didn't even know you wanted, let alone needed until you started browsing the racks, this is definitely the place you'll want to be."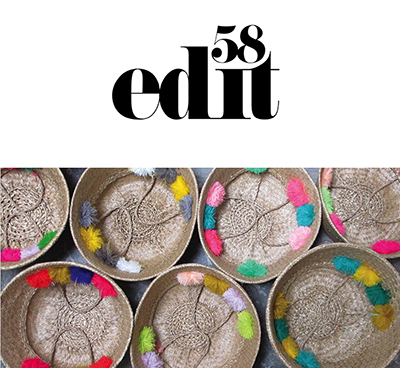 Interiors brand edit58 was conceived by self-confessed interiors junkie and rug addict Lisa Mehydene. An avid traveller with an enviable eye for must-have pieces, Lisa launched edit58 as a platform to share the irresistible finds shes collected, combined with her own unique design spin. Lisa will be in store on the day with a few of her pieces, which will be available to purchase.
Lisa says "IRIS is My favourite local fashion boutique with the best brands and the best edit of what those brands have to offer. The cherry on top being that I can also shop for my children at the same time, thanks to the brilliantly curated Little Iris offering".
edit58's aesthetic ties in perfectly with that of Iris and the brands stocked. Both place importance and emphasis on individual, unique and covetable pieces that you will own for years to come."