In part two of our Summer holiday special, stylist and fashion editor, Deborah Brett, picks her favourite pieces from IRIS for a British seaside holiday. "
The British weather can be very precarious, so you have to embrace whatever it throws at
you.You need to be more practical with a holiday in the UK , but that doesnt mean compromising on style. A great pair of boyfriend jeans for long walks on the beach, a new take on the fishermans sweater the key is comfort and layering".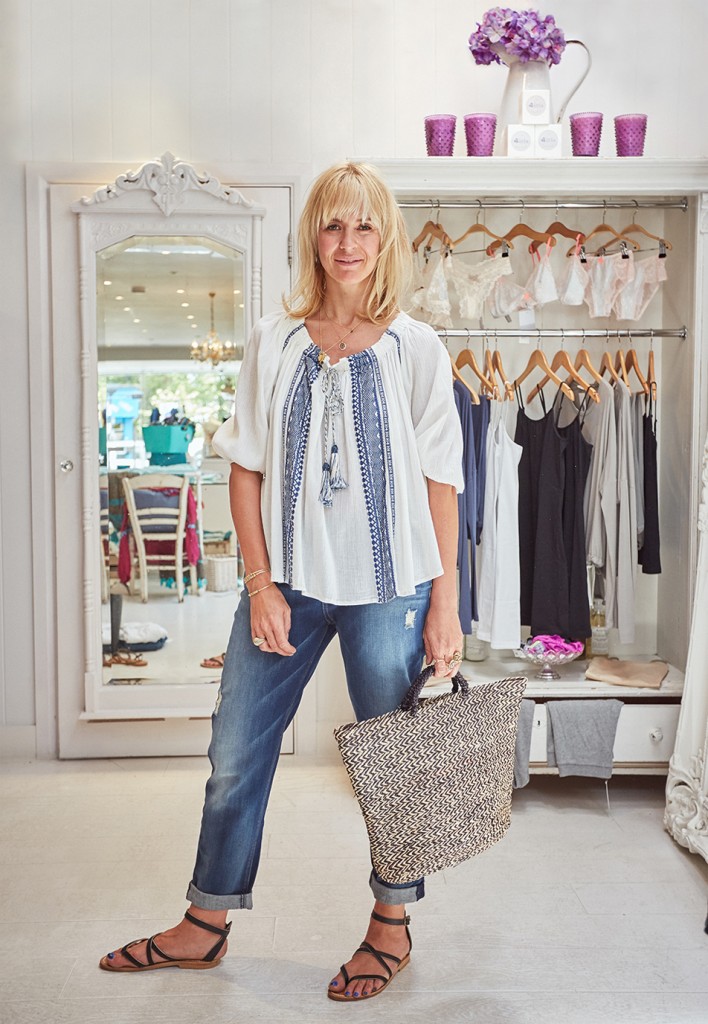 Look 1
I love these dark denim boyfriend jeans they have a workwear feel. A peasant top is a wardrobe staple they never really go out of fashion and just happen to be on trend this season. I love them and collect vintage ones. Wear them down to the beach, over a bikini, with denim cut offs they're so versatile. Back home, they work well with a pair of flares and statement earrings for an evening look. I love straw baskets I have tons of them, and I like decorating my own with pom poms.
Look 2
Star Mela top, Frame Boyfriend jeans , Elena Lebessi shoes
Nothing is fresher than wearing white on holiday, and I absolutely love this embroidered top. I love anything with a vintage tablecloth feel like something you might pick up in a French market. With a pair of jeans and nice flats – its so simple. These jeans would also look fabulous with an oversized shirt.
Look 3:
Sessun jumper, ACNEboyfriend jeans, Jerome Dreyfus tie dyebag
I love the blue of this jumper, the cotton knit is perfect for Summer and its the perfect update on the classic fishermans sweater. Its an easy English Summer look. Layer it up with a linen tee underneath. This Jerome Dreyfus bag is gorgeous with the tie dye leather.
Deborah …on jeans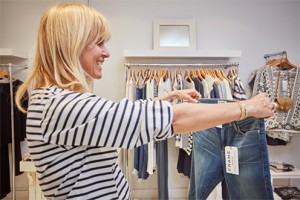 With boyfriend jeans, I like the idea of mixing masculine and feminine, so would pair them with something femininelike a Victoriana shirt or broderie anglaise top. I'd put a tuxedo or unstructured jacket over the top it gives it a very modern look. I love flares too and like wearing double denim, with a fitted denim shirt. Cropped jeans like the MiH Paris jean give a French 60s vibe. They look great with brogues or ballerinas , an oversized sweater, or a trench over a simple t-shirt.