In our final part of Deborah Brett's holiday special, she focuses on what to take on a Summer beach holiday with her favourite pieces from IRIS.
"What I love about Summer holidays is that you have the chance to dress like a totally different person. You can be more colourful, more feminine and show a different side of yourself to your normal day-to-day life. You should cherry pick beautiful pieces – these clothes are things to treasure over the years. They only come out for a few weeks a year so will last really well".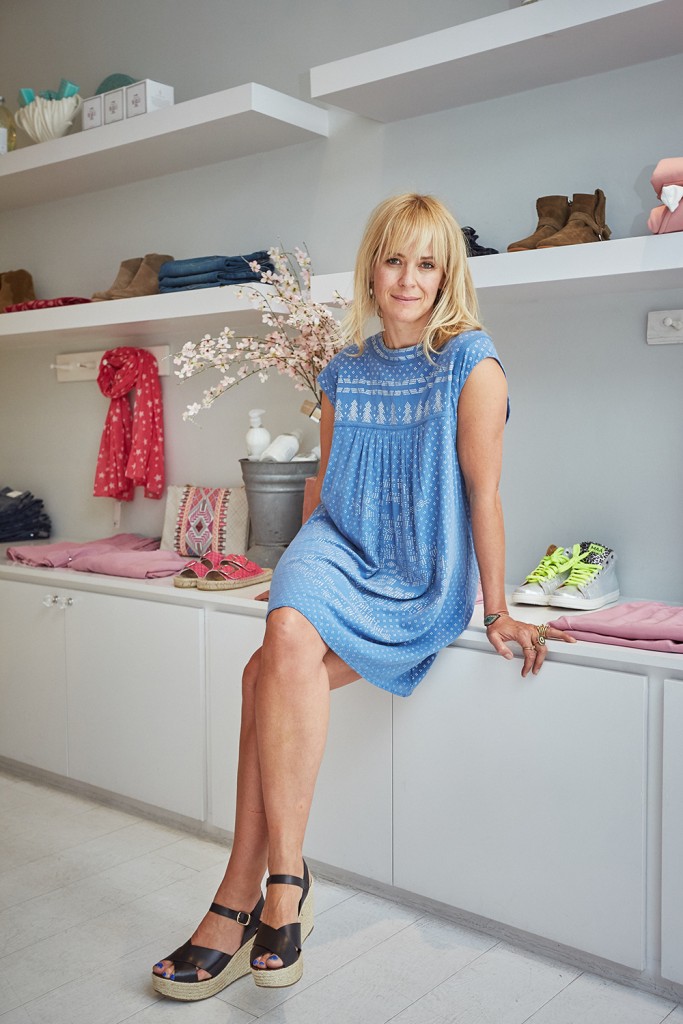 Look 1:
BA&SH Lauren Silver Print Dress with IRIS Leather Strap Wedge Espadrille
"This is a perfect day dress. It's a delicate colour with fine silver detailing, and a very simple shape so super easy to wear. It looks equally good with espadrilles or flats. You could throw it on over a bikini or head out to a restaurant. I'd wear this in London too – with a pair of Isabel Marant Dicker boots, and with a denim jacket over the top, it would work well in to the Autumn too."
Look 2:
IRISCheesecloth Jumpsuit, ELENA LEBESSI,Woven Thong Sandal,STARMELAPom Pom scarf
"Jumpsuits are fun, easy pieces. I have loads – mainly in black. Pop on a jumpsuit when you don't know what else to wear – they're comfortable and lightweight. You could wear it out during the day and smarten it up for evening. I love these flats – you can see that they're handcrafted, they're a bit different and they'll set you apart from everyone else. This scarf adds a pop of colour – I love bright colours in the Summer! It's super versatile – you could lie on it on the beach, use it as a sarong – it's perfect to take on the plane when it can get quite chilly. I also love wrapping scarves round my bags to add colour."
Look 3:
BA&SH Luss maxi dress with K Jacques Marathon metallic Sandals.
"Maxi dresses are always a holiday staple. They're super easy to wear and take you from the beach to a dinner in town. They look effortlessly cool with flats and are great for when you are ready to show off bronzed skin. This one has a gold sparkle which gives it a Summer evening feel. The Sophie Anderson bag adds a pop of colour. I like wearing her bags in the city too – they add a touch of cool to a city look."
Deborah…On kaftans and cover ups :
These never go out of fashion. I love picking them up in markets and finding lovely vintage ones. I also love anything with pompoms! As an alternative to the kaftan, I've recently moved on to wearing an oversized shirt– so clean and crisp, I love that look.