From London to Bogota to Lima to Cusco after 24 hours from door to door Sarah (Iris MD) and Rachel (Website co-ordinator) landed in South America, however with only one of two suitcases…
Last week after months of fundraising and anticipation, wearrived in Peru where we were joined by other individuals from the UK and Canada, to form a group of 22 – all ranging in ages and supporting a variety of charities. We are overwhelmed by the support we have received for our chosen charity, Challenge Cancer UK, and have raised almost 8,000 between us.
We arrived in Cusco, the heart of the ancient Inca world, where we met our Peruvian guide George to begin our incredible adventure. The week long trek saw us undertake a trail across the Andean mountains with the changing altitude and unpredictable weather only adding to the test!
We began our trek in Lares at 3250m, a small town renowned for it's natural hot springs, a welcome break from the cold weather found in Cusco. Gradually we gained height and distance and found ourselves at one of the many tiny schools found in the remote mountainous areas. Here we stopped to meet the young children, who were ever-so grateful for the presents we left. Fruit and simple toys such as Frisbees and skipping ropes brought huge smiles to their faces.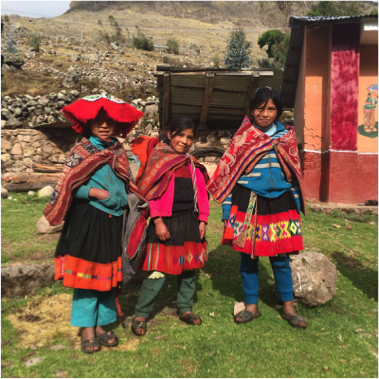 Over the course of the afternoon we gained altitude and trekked to our campsite for the night, which was situated at another school in Cancani – at an altitude of 4220m. Temperatures at night dropped down to minus 10 so it was a very very cold night and we were incredibly grateful for the advice to take thermals and thermal sleeping bag liners!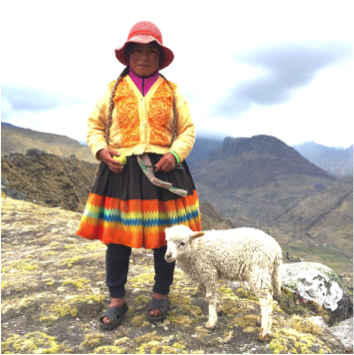 Our biggest surprise on the trip was definitely the food. Prior to the trip we were sceptical after imagining that we'd be served guinea pig for lunch and supper every day, so we were happy to find out that only through choice would we try the local dishes such as ceviche and alpaca (which tastes rather like beef as you may imagine).
The next day we took a steep and rocky path towards the top of a mountain path which gave spectacular views down the valley and at a height of over 4800m, we began to feel the effects of the altitude.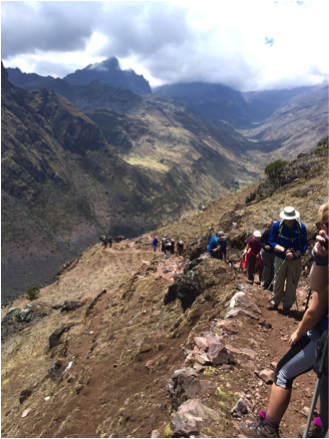 Camp Huacahuasi was our planned home for the night, although it was short lived when we were told of a national strike that had been called across the entire country. The Peruvians don't do strikes in half measures and they tend to block all the roads with large boulders making it impossible for individuals to travel. We therefore had to pack up and embark on a 5 hour bus journey down incredibly steep mountain roads in complete darkness.
We awoke the next morning to the most impressive view of snow-capped mount Veronica, blue skies and corn fields that stretched for miles down the valley. We had arrived at Ollantaytambo, a town within reach of Machu Picchu. Due to the significantly lower altitude of 2850m it was a completely different environment with 30 degree heat and plenty of mosquitos to accompany it!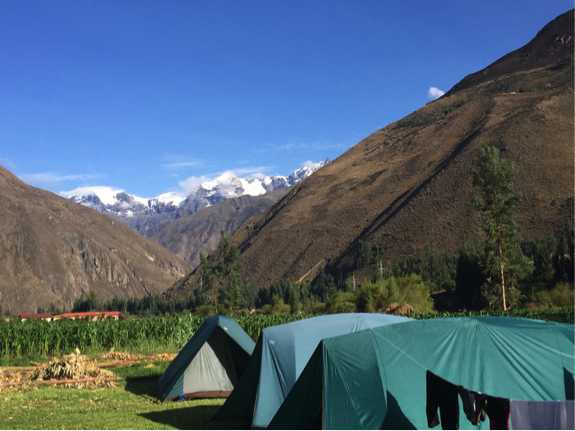 Over the following few days we trekked the area surrounding the town and staying clear of mosquito bites and sun-stroke became the priority.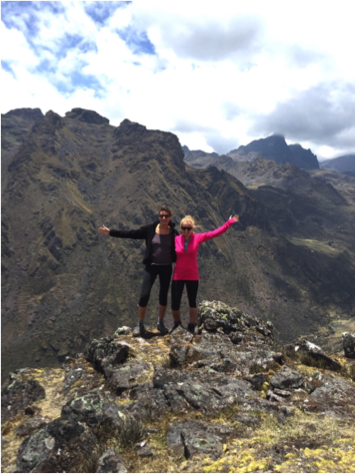 On Friday we eventually reached the lost ancient city of the Incas and our end goal Machu Picchu. It's almost impossible to put into words and capture in one picture how amazing and magical it is. Exploring the lost world and taking it all in is breath taking. To think that it was once an ancient civilisation on top of a mountain is hard to comprehend. If ever you have the chance to go then you must, especially if you have the opportunity to trek there as opposed to taking the easy tourist route!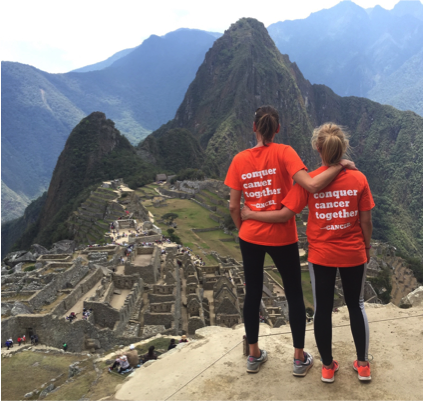 Over the week we met many new faces and it put everything into perspective when we heard the stories from those we were traveling with. Some have battled cancer twice and recovered while others were given just months to live over five years ago and are thankfully still with us today. We feel such a level of accomplishment to have succeeded in not just the trek but in raising such a huge amount for the charity. So a massive thanks to everyone who has helped us on this amazing adventure.
If youd like to find out more and support Challenge Cancer UK follow the link below:
www.justgiving.com/Rachel-Crozier
love iris x